Thinking of a Smile Makeover? Here's Why to Consider Invisalign
A beautiful smile is a big asset and also a big part of your personality. Of course, everyone would love a beautiful smile but it's difficult to maintain. Poor oral hygiene at an early age can lead to dental problems such as misaligned teeth which affect the quality of your smile. For a long time, the only way to repair crooked teeth, overbite and other such problems was through traditional braces. However, advances in dental technology have provided more convenient and efficient ways to restore a smile. So here is why to consider Invisalign.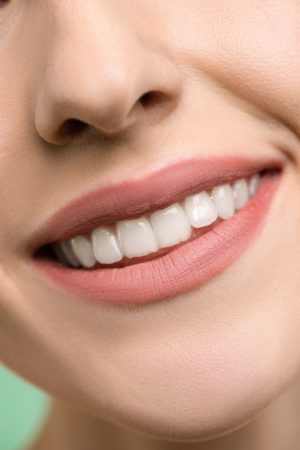 Image Credit
Invisalign is one of the most effective smile makeover techniques and works best if you have moderate teeth misalignment. This corrective dental method can restore that dazzling smile and give you more confidence to face people.
Read on to discover more about this revolutionary dental procedure, its benefits, and much more.
What Is Invisalign?
This is an orthodontic treatment used as an alternative to traditional braces. It entails using clear plastic aligning trays to move your crooked teeth back into proper alignment. The invisible aligner trays offer multiple benefits, which makes this one of the most revolutionary treatments for correcting dental problems.
The clear guides fit into specific teeth to align them back into position. If you've always wanted to work on your misaligned teeth but you don't like braces, this is the best dental treatment for you.
This tailored dental technology works for both cosmetic tooth alignment and but your dentists can also use it for bite corrections. At a dental clinic, the dentist designs the aligner to suit your smile makeover needs. They use 3-D imaging to get a simulation of your mouth and jaw. This is the first step to create a custom aligners to solve misaligned teeth.
Why Should You Consider Invisalign?
Your dentist can recommend invisalign for you to enjoy the following benefits:
Flexible Teeth Aligning
You can now correct teeth misalignment in a more flexible way with the invisible aligners. You don't have to wear these teeth guides throughout and you can remove any time you wish to eat or clean your details.
Also, you don't have to avoid some foods like what happens with traditional braces. Once you're done eating, replace the aligner and allow it to continue working.
Subtle Teeth Alignment
Most people who have dental problems miss out on corrective procedures because most treatments are too conspicuous. Luckily, the invisible aligners provide a subtle way to correct your misaligned teeth and attain a beautiful smile.
Shorter Treatment Time
While every case is different, most patients record faster treatment of dental issues when using invisalign. If you wear the aligners for the required 20-22 hours a day, you have a higher rate of efficiency in correcting teeth defects.
Versatile Dental Solution
As research on invisalign continues, doctors have discovered more applications for this revolutionary dental technology. Besides smile makeover, this dental technique can help with gaps between teeth, open bite, cross bite, excessive overjet, teeth crowding, and other issues.
Are you worried that your misaligned or crooked teeth are affecting your smile? If yes, this corrective dental procedure is right for you. Talk to your doctor and enjoy personalized treatment to correct your misaligned teeth and get that beautiful smile.
This post is in collaboration, however opinions are my own
Don't forget to check out my other posts: https://itsmelissajayne.com/great-tips-to-save-you-money-today/