Slide Jewels Review
I am a huge lover of jewellery I especially love gold jewellery. There are a few designs that I really like and when Slide Jewels  sent me these beautiful pieces I just had to share with you. Here is my slide jewels review.
Review
Slide Jewels are made from high quality stainless steel, which is known for its high water resistance. The gold jewels are plated with 18k gold using a PVD plating process which ensures longer lasting gold.
Whether you are looking for necklaces, earrings or bracelets Slide Jewels has everything. I love wearing jewellery every day, I feel like I can dress any casual outfit up with jewellery. I also just feel more confident and feminine with some pretty jewellery.
Also I have always been a rose gold and silver kinda gal but now I am totally involve with gold jewellery. I feel that gold compliments my skin tone a lot more and I know that gold is the MOST popular jewellery colour.
They have so many beautiful designs, I have been kindly gifted some to show you.
Bracelet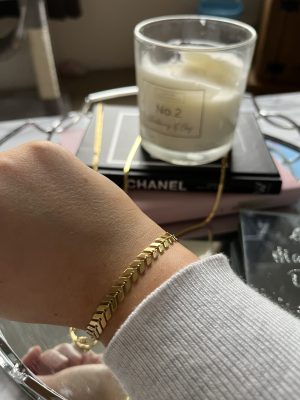 This is the Fly Now gold bracelet, premium stainless steel base,18k gold plating, water proof and does not tarnish.
Absolutely love the design of this it looks so nice with other bracelets, on its own or with a watch. Also feels very comfortable to wear.
The quality of the jewellery is really good, I am so happy with this bracelet. The sizes are adjustable too.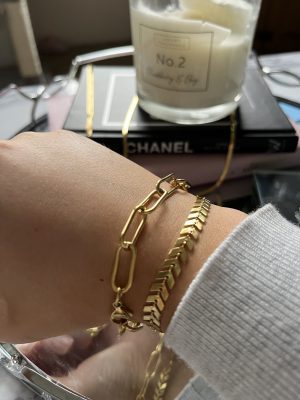 I then paired it with the Sevda Gold which features thick links and it compliments the other bracelet so much. Such a fun design.
Self Love Necklace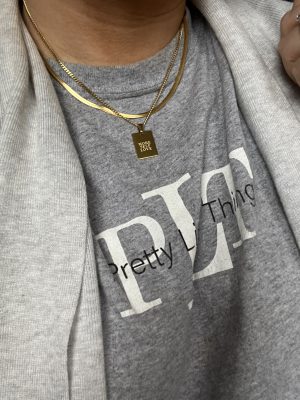 Designs& Thoughts
I then have these two necklaces which again look and feel amazing, I love how stylish this brand is. I am actually obsessed and will definitely be trying to get my hands on the lock it next.
The first one is more self love and its the stylish pendant/tag kind of necklace that everyone is wearing lately. I love the whole design of it it is also not to big and chunky. I am quite a minimal kind of person when it comes to jewellery.
The second necklace is this stunning snake chain and it looks beautiful alongside the pendant or on its own. Slide Jewels is definitely my kind of style. What is your style? Let me know in the comments. 🙂
Snake Ring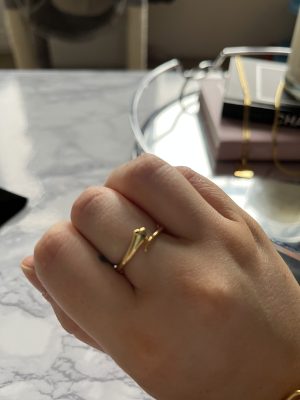 Lastly I have this gorgeous ring with a snake on it, so beautiful.
Conclusion
As you can see I am wearing everything I love every single piece.
If you are looking for good quality and affordable stylish jewellery. You definitely need to check out Slide Jewels.
Slide Jewels also offer a monthly subscription box, the Honey boxes are sent at the end of each month £39.99
I hope you enjoyed reading this blog post, what are you going to grab? Let me know in the comments.
This post is in collaboration, however all opinions are my own.
Please don't forget to check my other posts out