6 Easy And Simple Ways To Show Yourself Love
Todays blog post I am going to share with you 6 easy and simple ways to show yourself love.
Self Love Tips
Take Yourself On A Date
Take yourself on a date somewhere it could be a restaurant, lunch, coffee shop or the movies. Anywhere where you can spend time with your self and really take it in.
It so important to appreciate yourself and fall in love with your own company.
Jewellery
Treat yourself to some beautiful jewellery, what better way to feel better than a beautiful stunning new ring or a pair of antique diamond earrings.
Exercise
Obviously exercise is very important, I definitely don't do enough of it but I would really like to this year. Looking after your body and mind really is a way of showing yourself love.
Skincare Routine
I can not explain how important Skincare routine is, I always do my skincare morning and night. However I really enjoy my skincare routine, I get to have some time to my self to pamper my self and look after my skin.
Pamper Yourself
Pampering yourself is very important, I love to pamper myself. Have a lovely hot bath with bath salts, bath bomb and candles, paint my nails, self tan… anything really that involves taking care of my self.
Indulge In Your Favourites
I love indulging in chocolate and Squashies they are my favourite sweets! I can actually have some really nice chocolate considering I am Celiacs and Gluten free.
Having your faves in moderation is not to bad, there is nothing wrong with getting under your cosiest blanket, grabbing a hot chocolate and eating your absoloute favourites in front of Netflix.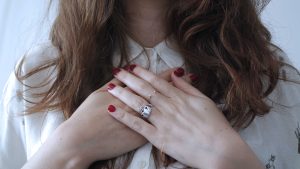 Be Kind To Yourself
Make sure to be kind to yourself, we can easily get caught up in life. Forget about mental health and get caught up in Social Media.
Social Media
Social media can be an amazing place but it can also be a toxic place and make you go from 0-100 really quickly. No body wants that but I do understand it, sometimes I look at pictures of people and they just look unreal but remember most of it is filtered and edited.
I compare my body, skin, looks weight etc. but not any more. This year I am really trying to love myself more and you need to to.
There are so many simple ways to show yourself love.
Let me know what your going to try right now 🙂