Christmas is coming so soon! We are nearly in December, I wanted to write a toddler Christmas gift guide. I have a soon to be two year old in December and I have a few ideas what to get her.
I am going to share lots of different styles of toys, we don't really buy Olivia much of the electronic loud toys anymore due to her being a little bit sensitive to noise at the moment. She much prefers wooden role play toys but I am sharing a bit of everything!
Scoop And Learn Ice Cream Cart
We actually have this already for Olivia and she absolutely loves it. They can make ice creams with all the bits provided as well as push the cart about.
Leapfrog 
Olivia is getting one of the for Christmas of a family member and I am really excited because I know she is going to love it. It is super educational too!
Wooden Shape Toy
I definitely want to get this for Olivia, she loves sorting through shapes etc. I think this is a great toy idea for toddlers because it helps them with their motor skills and builds their confidence.
Mega bloks
I honestly can not recommend these enough, Olivia has had these since being young and she is obsessed! She builds really high towers. I can honestly say these Mega bloks have helped her with her development massively.
Fishing Game
Again I can not recommend this fishing game to you enough, Olivia loves this. She plays with it for ages and gets such a sense of accomplishment when she picks up the fish.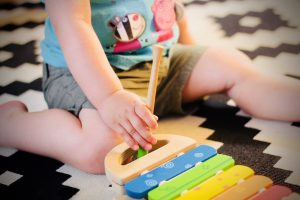 I really hope this toddler Christmas gift guide ideas have helped you find your little ones something for Christmas. I am so excited for Christmas this year, are you?
Please check out my other posts:
https://itsmelissajayne.com/stocking-stuffer-beauty-ideas-for-women/