How To Find Love Online The Easy Way
During lockdown people that weren't in relationships and were looking for love went through a really hard time. Before normality was took away from us people were going out and meeting, dating and hanging out. Recently that has not been the case. It has all been around social media and online dating. I am also going to be sharing the 5 Benefits Of Online Dating with you.
I remember from past experience online dating was hard because there were a lot of people on their that didn't really want to date more to just hook up. However there are still Match dating sites that can offer that to you. Its just about taking your time to get to know someone before rushing and meeting them. There are ways on how to find love online the easy way.
Saying that during lockdown that hasn't been possible, so I think it would have actually been more helpful because you would have to see how long that person is interested in talking to you before meeting. I know someone that has found someone very special through the pandemic online dating but she did have to speak to a lot of people to find that person.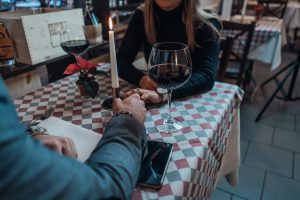 Social Media
Also social media and virtual video calling has been literally a life saviour during these times. Think about it? what would we actually do without video calls. My grandad even admitted that maybe technology is a god send. He would never of admit that a few years ago.
When it comes to talking online, you will exchange numbers and then most probably go on to a video call. On a Gloucestershire dating site you are sure to find someone special it is just about having patience and persistence.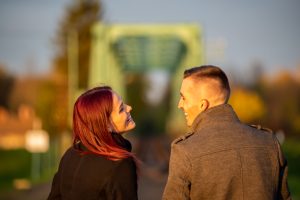 I saw so many posts during lockdown from influencers on how to get ready for a virtual date, clothing hauls and makeup tips. It has literally become the norm now and I don't think it is a bad thing at all. You are keeping safe and if you was to feel awkward you could literally just switch the phone or laptop off.
Keeping safe in dating especially online dating is so important, thats why I say I think it has not been to much of a bad thing during lockdown not being able to meet people straight away.
Benefits
There are so many benefits of online dating such as:
You can go at your own pace. You don't have to meet them straight away and take your time, have fun with it.
Be as picky as you want, you can find your soul mate if you keep trying. If you want someone with certain attributes then you find that person.
You will find that some people are just looking for a laugh or aren't serious about dating. I can assure you there are people that are looking for settling down if thats what you want.
You can get to know the person before meeting someone face to face, find out what they are really looking for. It can be really disheartening  to meet someone that is not looking for what you are looking for.
It is cheaper, you can literally save money by not wasting your money.
This post is in collaboration, however all opinions are my own.