Hey lovelies! This week is going to look at something bigger than just beauty. It's going full lifestyle!
Why You Need To Keep Organized and How You Can Do It
Lately, people have been talking about how your space actually impacts your health, which of course affects how good you feel and how happy you are. In fact, it doesn't just make you feel better, it can trick your brain into behaving differently. Just listen to this design critic talk about how good design (from products to spaces) can change your mood and attitude.
Living in a well-organized, well-designed space is such a big part of staying healthy. Mental health alone is known to be significantly impacted by different design practices. So keeping the little things in order is important—a neat desk, a clean kitchen, an orderly workspace. But taking those little steps to make things around the house or apartment can add up, and sometimes it can get totally overwhelming to face wiping down a whole bathroom after a long day of work. Good thing there are some simple steps you can follow to keep ahead of the clutter before it gets out of hand!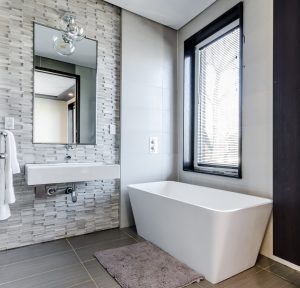 First: Stay motivated. 
Know what you want your space to look like. Visualize your home at its best. What's on the coffee table? Where is the rug? Which side of the sink is the soap bottle? Once you get a picture of it in your head, it's so much easier to get it there. It's much less daunting when you know exactly how you want your place to be. Plus, then you'll know exactly how much work you need to do, because you know what's best for you!
Second: Go for it!
Just start! Maybe you don't want to clean everywhere from the inside of your oven to your towel rack, or maybe you don't have a whole feng shui redesign in you, but you can wipe off that counter. You can definitely get all those notes on your desk together! Once you take the first step, it's easy to keep going. It can even be fun! Clearing out an old drawer is a great place to start. Not only do you get a little trip down memory lane, but you might also find something you thought you lost to time!
Third: Throw things away you don't need.
This is a hard one. Getting sentimentally attached to things is part of human nature, but there comes a time when you just need to let go of that comfy sweater or beaten-up nightstand. But if you really can't let go, there's always storage if you can afford it.
Honestly, it's really that simple! Start with a goal, throw yourself into it, and don't be afraid to let go. You should love everything in your space if you're going to love your space. And you should love your space if you're going to love yourself! Self-love keeps you healthy too, which is always of utmost importance. There's no time like today to give your space the design makeover it finally needs to work the way it's always supposed to—for you!
This post is in collaboration, however all opinions are my own.