Battyes Fish & Chips Restaurant
We are talking about the Battyes Fish And Chip Shop today in Castleford, West Yorkshire. This restaurant is a favourite among locals, located on Leeds Road. This restaurant is known for its fresh fish which is caught in the North Atlantic Ocean.
When it comes to finding somewhere to get the best fish and chips, most places are just take away which can be very ideal in some places but Battyes offers a sit in restaurant. When me and my mum visited we were welcomed with very friendly faces, we said to each other " wow what a warm welcome".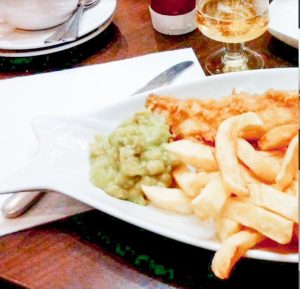 I personally think its very important to feel a warm welcome in a restaurant, thats what makes me decide if I want to stay or not. We were greeted within a few minutes and asked what drinks we would like and ordered.
Menu
The menu is great too, kids can eat for £1.00 Monday to Wednesday 16:00 to 20:00, 1 child per full paying adult.
On the menu there is a lot to choose from which is great, for starters there are lots of different options such as Prawn Cocktail, breaded whole tail scampi, battered garlic mushrooms, spicy prawns, Homemade haddock and parsley fishcakes or a sharing platter for two.
For the children's menu there are a few options of Haddock fillets, succulent jumbo sausage or chicken fillet bites and a side of fresh cut chips and baked beans or mushy peas and a glass of cordial.
Main Courses
Fish and chips
Mini haddock fillet
regular haddock fillet
jumbo haddock  fillet
regular cod fillet
gigantic cod fillet
lightly battered plaice
whole tail scampi
fillet of salmon
mini portions of the above ( perfect for smaller appetites)
Home cooking
Famously good steak pie with puff
freshly baked cheese and onion quiche
rich beef lasagne
jumbo sausage
Side orders
home made mushy peas/garden peas/baked beans
home made curry sauce/ rich gravy
scalloped/ new potatoes / fresh cut chips
homemade battered onion rings
fresh garden salad/ homemade coleslaw
Salads
royal greenland prawn
haddock salad
fresh poached salmon
Homemade puddings 
Lemon, jam,treacle sponge cake
hot chocolate fudge cake
raspberry and coconut tart
golden syrup and ginger sponge
chocolate
chocolate nut sundae
There is a huge variety of drinks, soft drinks, tea & coffee, alcohol etc.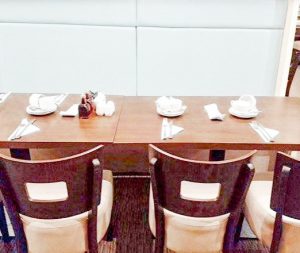 Overall this restaurant is definitely one to visit if you are in the area, great customer service, great food and amazing atmosphere. What more could you ask for!