4 Simple Ways To Improve Your Lifestyle
Have you ever ignored your alarm when it went off because you felt tired? Or ended up starting your routine while forgetting the essential duties of the day? You may have undergone either of these and thought it was time to make a change and adopt a healthy lifestyle.
If you are wondering where to start in improving your lifestyle, worry not. There are multiple things you can engage in to build energy and improve your health. Here are four simple tips to help you.
Exercise
If you are feeling unmotivated, experts will recommend you to get moving by carrying out some exercises. When you exercise, your body releases endorphins, also known as happy hormones, that help clear your mind and boost your mood. If you want some perspective, do some exercises, then revisit the issue. Workouts help stabilise emotions, sharpen your thinking, and have less anxiety than before the training.
You can reap many benefits from regular exercises, from releasing stress and anxiety to increasing your self-esteem. Working out will speed up your metabolism, improve your mood, and above all, help you sleep better. All this will help you lead a happier and healthier life.
Look for Healthier Choices of Meals
For you to improve your lifestyle, you need to adopt a healthy diet. Meaning out with the junk food and in with the organic food. When you adopt healthy eating habits, everything in your body changes because you will have more energy during the day, and your brain will retain more information. Best of all, you will be in a better mood throughout the day.
Looking for healthier choices does not only apply to food; it also applies when improving chronic pain. According to research, CBD oil helps reduce pain.
Get More Hours of Sleep
Having adequate sleep is vital for a healthy lifestyle. You might think that it is okay to sleep for four hours a night, but nothing could be further from the truth. Your body needs at least seven hours of sleep to function correctly. 
Getting enough sleep improves your memory and creativity, reduces depression, and also boosts your mood. Moreover, if you are thinking of losing some pounds, then you should work on a good sleep schedule because, believe it or not, it will help you lose some weight.
Stop Making Excuses
If you are looking for a reason to avoid doing the right, you will find one. Making excuses might seem like an innocent act, but it might become a habit that will make you unproductive and unhappy. Understand that how you avoid bad decisions is part of taking ownership of your life.
So, it will be best to stop making excuses, start owning your life and push yourself to do the work. Resultantly, this will help to improve your lifestyle and productivity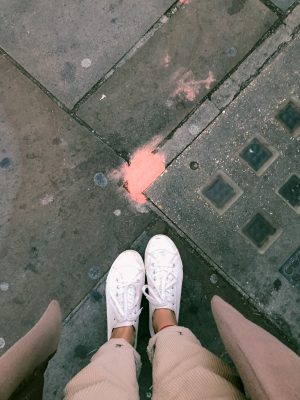 Conclusion
Improving your lifestyle is not hard to start. It just needs a little motivation and dedication. And, with the help of the given four tips, you can improve your lifestyle and be a better person.