How Important Is Book keeping for My Business?
If you are looking for the answer to this question, then chances are you need help with this area, and it's okay; not everybody is a whiz with financials.
Why is This so Crucial?
You may find the whole process confusing or time-consuming, or find yourself making mistakes from trying to correct others instead of accurately recording your profits. The truth is that bookkeeping is as essential to your business operations as a car is to a delivery driver or a bed is to a hotel. Without this essential part of your business, you won't be doing business for long.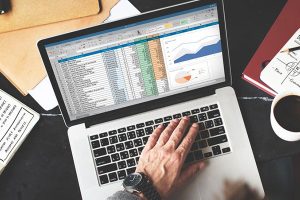 Keeping track of your finances is required by law in keeping your accounts and records in check, as well as making it so much easier to keep your company moving upwards. Having your bookkeeping in order provides you with a financial guide for your company which enables you to make crucial decisions.
Business and Personal
When doing accounting, it is important to separate your business and personal accounts into separate files. If you have individual accounts, you will be able to more accurately determine your profit and loss situation at tax time in a quicker fashion, as well as make good use of them during audits.
If you plan to have financial records kept in order and neat, then creating a bookkeeping process is what is needed. This can be done in house or via the use of professional bookkeeping services, but either way, all receipts and payments will require being kept in excellent easy to read formats, with each document correctly labelled with the anime of those who received, a date and an amount. These will need to be marked if you are using a computerised accounting system also, allowing you to match your company accounts and bookkeeper's names to each record.
Outsourcing
It is not an unusual practice for business owners to procure the skills of professional bookkeeping services in Manchester to provide a more efficient process towards their finances.
The benefits of having a service like this are in the ability to eliminate errors that can be apparent in data entry or miscalculation. As a business owner there is a no bigger concern than reaching a financial year-end and discovering a ton of errors in your financials, so having an outsourced bookkeeper ensures that everything is up to date and presented correctly, by an extensive skill set and tools that make the process very easy to keep on top of things.
To help with bookkeeping regularly, professional bookkeeping services take a position to streamline the process so that you can focus on company growth, whilst providing all the information and advice to help your company keep on a healthy financial track.
I hope you have enjoyed reading How Important Is Book keeping for My Business? Please leave your comments below.
This post is in collaboration, however all opinions are my own.