Quick Tips for a Stylish Open Plan Renovation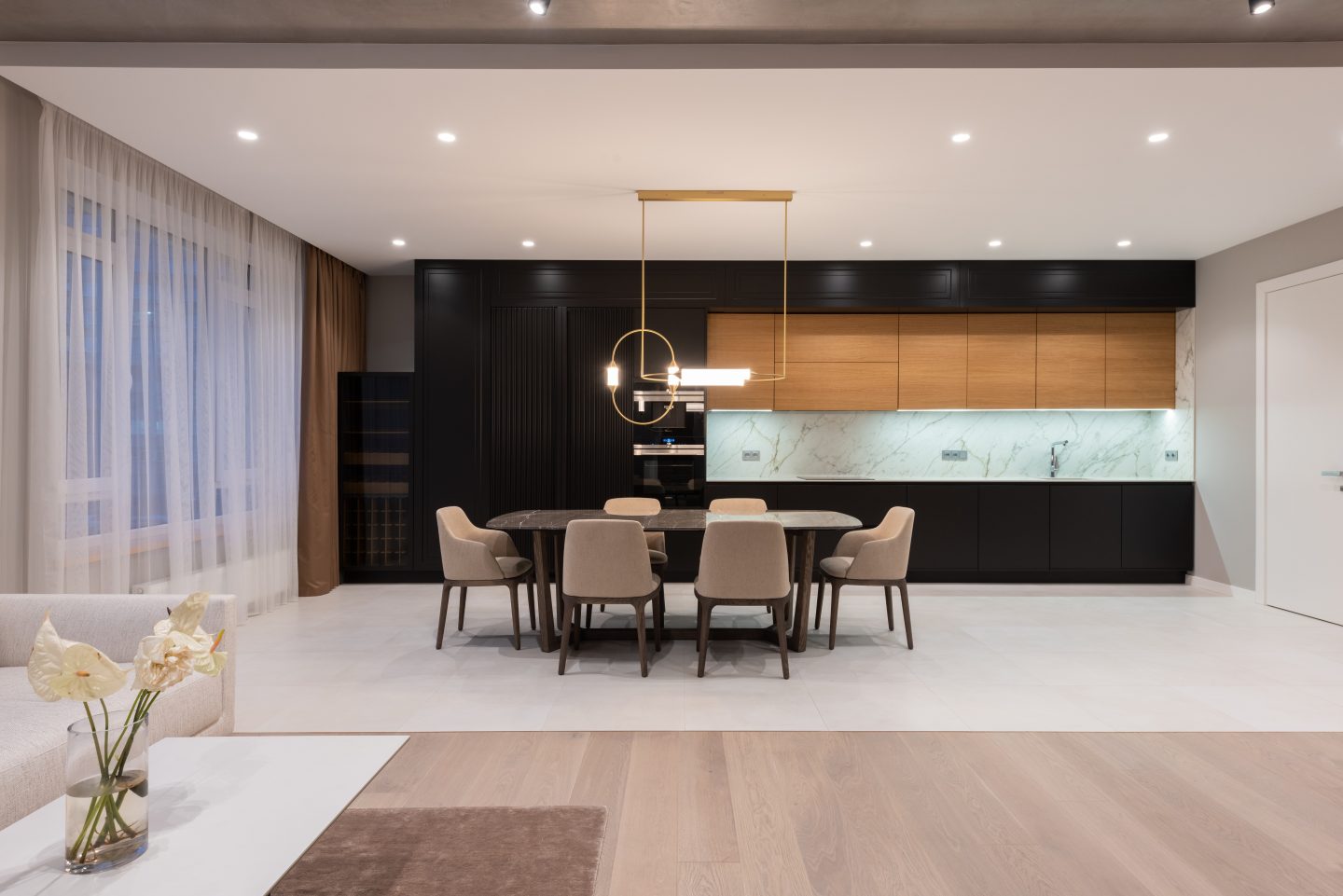 Open-plan renovation is very popular these days. And you can't really go wrong when you get it right. But it isn't as simple as getting out the sledgehammer. So, here are some quick tips.
Make the Most of Available Space
Okay, so open-plan living is all about making the best use of the space you have. And this is true whether you have a tiny terraced house or a sprawling penthouse apartment. It's common to knock down walls. But making the best use of space needs more than that. For example, consider slimline or low-profile decor like recessed shelving, custom storage and slim electric fires like the ones from Euphoria Fireplace. The whole point is not to bump into things, right?
Think About Multi-Use Areas
When you do an open-plan renovation, the rooms kind of merge into one. So you need to think about how each area will be used so you can mark them off. Otherwise, you will essentially be cooking in your living room. But that doesn't mean everything should be separate. For instance, you might want to make use of the morning light flooding in with a nice breakfast area right next to the kitchen. So work with your planner and builders to make each area multifunctional.
Beware of Walls During Open Plan Renovation
An open-plan project means you will knock down a wall or two. But this is a nightmare if you do it wrong. You can't just go to town on any wall with your sledgehammer like Patrick Swayze in Ghost. You have to know where there are load-bearing walls, walls that contain water and gas pipes for the bathroom, and electrical wiring. Damaging any of these will be disastrous, and you can even face criminal charges. So always hire an expert to come in and assess your walls.
Consider Where the Light Comes From
One of the main reasons people want open-plan living is to make better use of natural light. You can't control the sun. So it helps to carefully plan where you are going to install your rooms based on the amount of natural light you get during the day. For example, it is best to have a south-facing kitchen, living and dining area because that's where you will spend most of your time. Place your bedrooms on the opposite side so there's no light when you're trying to sleep.
Divide Zones as Appropriate
Open-plan living is, well, open. And that can cause some problems when it comes to privacy. Especially if you adopt an open floor plan that includes open bedrooms and bathrooms. When you do this, transition areas are not as private as you might be used to. However, you can easily fix this with divider options. For example, you can install room dividers, sliding doors and screens. Half-walls are also a great option for keeping some of the light in zoned rooms.
Summary
An open-plan renovation is a modern and trendy way to live. But there are some things you must consider, such as space limits, removing walls, and dividing room zones for privacy.
This post is in collaboration, however all opinions are my own.