Revolution X Simpsons Tree House Of Horror Review
Revolution X Simpsons
Today we are going to be talking about the NEW Revolution X Simpsons Tree House Of Horror Collection, they launched this last week I think it was and oh my goodness it is so cool and so stunning! There are tons of products in the collection including: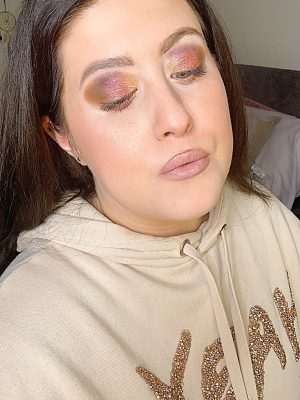 Gel Slime Lip mask Kodos £6
Gel Slime Lip mask Kang £6
Mini Eyeshadow palette The Raven Bart £10
Mini Eyeshadow Palette Alien Maggie £10
mini Highlighter palette Witch Lisa £10
Couch makeup bag £12
Spooktacular eyeshadow palette £20
Spooktacular face palette £10
coven brush set £22
Dead lip kit Donut Head Homer £8
Dead lip kit Devil Flanders £8
Dead lip kit Vampire Mr Burns £8
Donut head homer sponge £6
Alien gel slime primer £10
bat your lashes duo £10
Gruesome gel liner Raven Bart £8
Gruesome gel liner Witch Lisa
As you can see there is a huge collection of products, I actually picked up one palette from the collection to film a youtube video, however I love it so much I might pick up some more products from this collection.
I have actually picked up the Mini eyeshadow palette Alien Maggie and done some swatches and created a look with it, I have to say this palette is really pigmented, great colour story and all over a cute collection.
Are you going to pick up anything from this collection?
Don't forget to check out my other posts: