Dating For Gamers
This is a topic I feel like I can quite freely talk about, my fiancé is obsessed with gaming! He loves Fortnite and Call Of Duty. He actually opened my eyes up to another world not long ago, he watches quite a few online gamers such as Ninja, Bugha and Syndicate.
I think personally the pandemic has changed a lot of peoples outlook on life for the better, even made some people want to find their soulmate. Maybe because of loneliness or maybe because they just want to settle down properly.
Gaming has always just meant to me people just playing games on their Xbox and Playstation but honestly after hearing the stories my Fiancé has told me and showed me. It is actually some peoples jobs, I never will understand why they stream and have the chat logs. My partner has always got that on hehe, but I think its amazing that some people can do what they have always dreamt of and make it their job.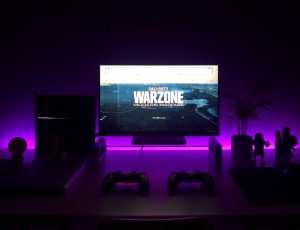 I honestly had no idea that people could make money playing games online and also doing what they obviously really enjoy. Also I have seen so many of the gamers my Fiancé watches find their soulmates through gamer dates.
Ninja has actually found his partner through gaming. Ninja met his now wife through a gaming event and she is now his manager.
Who knew that some of these gamer guys end up meeting their girl gamers online which I think is amazing. On normal dating sites it might be difficult to come across someone that is interested in gaming, so on gamers dates you can actually find someone that you know already loves to game.
Being with someone you love consist of also having the same interests, so if you are a gamer that loves to play Fortnite on the weekends. There are women out there that love that too!
Through the pandemic people were even dating on video games, such as animal crossing. The new Animal Crossing blew up through lockdown.
There are Fortnite tournaments that are held all over the world in different regions ranging from cash cups with smaller prizes up to FNCS, which is the end season championship tournaments. Players can win 10's of thousands, solo or as a team.
Theres also the Fortnite world cup which happened in 2019 which is held online, the qualifying heats were held online over the course of many weeks. Then the top players eventually move on to the next stage to eventually securing a spot on the finals. There was a total price pool of $30 million dollars.
This was won by 16 year old Kyle Giersdorf who goes by the popular gamer tag Bugha. He became the first solo Fortnite world cup champion winning $3 million dollars.
Gaming is another world honestly, I never really understood it until my Fiancé showed me how amazing it really is. Some people make a living playing their favourite games, why not find your gamer soulmate too.
This post is in collaboration, however all opinions are my own.