10 Habits To Have A Good Productive Day
I am going to share with you my top 10 tips to have a very productive day whether your working from home or not. These tips will help you get the most out of your day. I will be honest I have only started to implement these tips in to my life routine this year since taking my blog and youtube channel seriously.
Wake up early!
There is nothing worse than waking up at 10am and sitting on your phone for another hour and then feeling like you have got nothing done for the day. So I try to wake up around 7/8am and start my day. First thing I will do Is get my tea and breakfast, since being pregnant I can not function with out my breakfast and a cup of tea. I then go up and pick up around the house. Make sure the apartment is nice and tidy sometimes even run the hoover around. Feed the animals, then jump on to my emails right away! I flag everything that needs to be answered and dealt with.
Write everything down
I am such a clumsy forgetful person its honestly a joke! If I don't write things down or write them on my phone I will forget. I write down what needs to be done for the day. Blog posts, filming, editing, baby things and bills etc.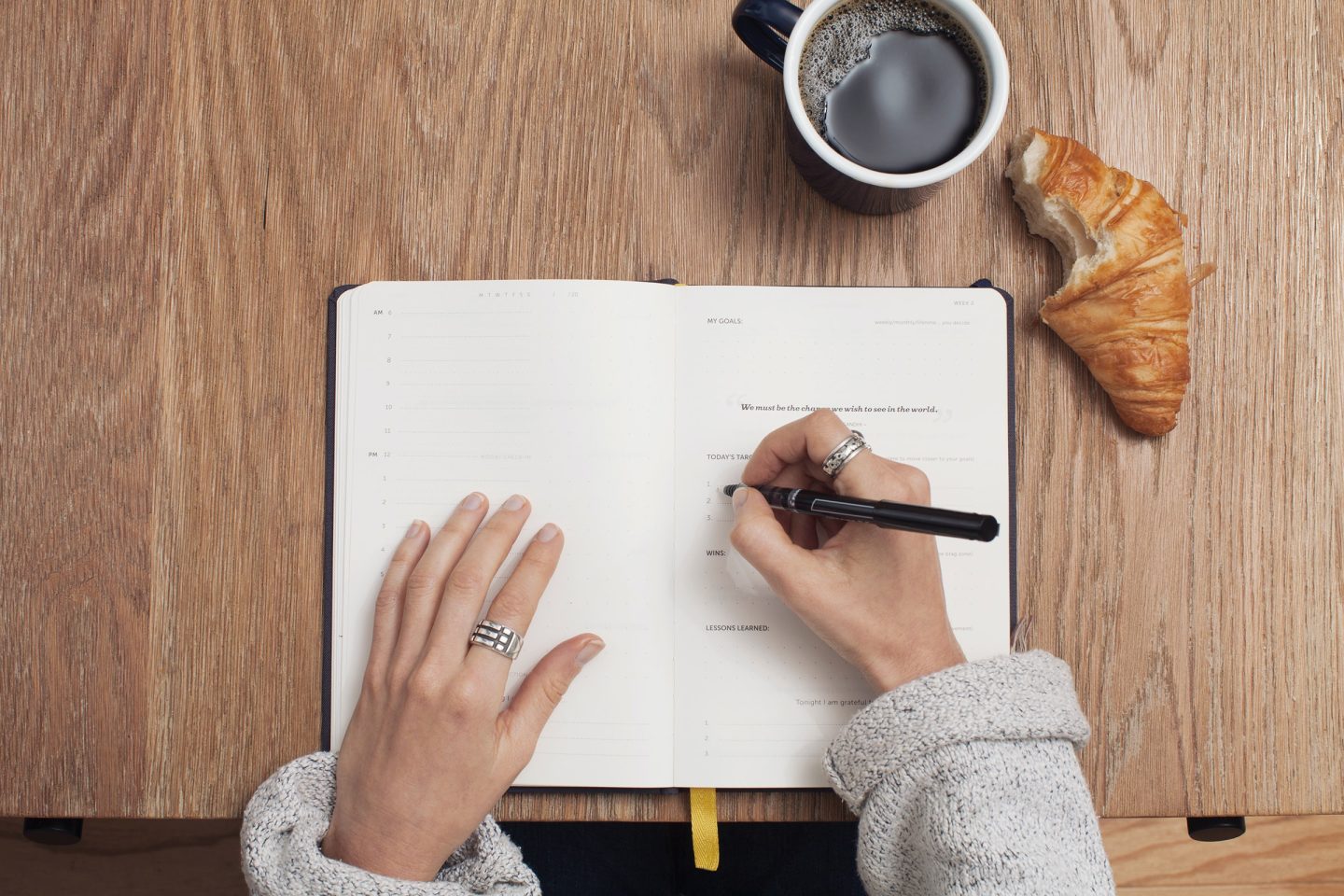 Plan your content
If you are a Youtuber/blogger I make sure to play my content well in advance for the next month or so. For example I am doing Blogtober this month and I have wrote down my posts for the whole month. I have also got a notebook where I write down my video ideas and things I need.
Physical activity
I try do some sort of physical activity whether its walking the dog or pregnancy yoga. Something just to get the heart rate going and it makes you feel so much better.
Allow breaks and rewards
If you do work from home you should allow yourself breaks and rewards. Go get yourself a manicure or pedicure or if you don't work from home then run yourself a bath and have a glass of wine or choccy!
Prepare the night before
I like to prepare the night before what I am going to do the next day. Even to the point where I know what I am going to cook for dinner.
Manage your time
if you are working from home and you need to write a blog post dedicate that morning to devoting your full attention on your blog. Then the second half of the day get your filming done. If you are busy out at work for the day, prioritise your emails for the morning and then the admin side of work or whatever you do for the second half of the day. It can make your day go faster to by doing this which for some people is a bonus!
You time
Have some you time and reflect on the day it helps to relax and look at what you have done and get ready for your next task.
Research
If you are a blogger, do your research. Every day is for improving I spend an hour every single day no matter what I am doing to improve my blog. I will watch YouTube videos or check out new plugins and other peoples blogs.
Family
Spend time with your loved ones, after a long hard day at work or at home spend some quality time with your family and switch off.
I hope you guys enjoyed this post,10 Habits To Have A Good Productive Day.
Enjoy my other post: How to add more joy to your daily routine.