5 Easy Ways To Grow Your Instagram Account
This a very long and overdue post that has been highly requested. Firstly I just wanted to say I am a small influencer so I will not be sharing millions. I hope I am more relatable as I know how hard it is to grow even to 1,000 followers.
So I recently hit 2,000 followers and I wanted to share with you some tips that I have noticed have worked really well.
Niche
When it comes to growing an Instagram account, I feel the most important thing is to have a niche. The reason I say this is because I learnt this a long time ago. When I first started reaching out to beauty brands that I wanted to work with I had a message back saying ' in the nice way possible' that my Instagram page was all over the place and didn't represent beauty at all.
When I look back that makes a lot of sense as there was Beauty and fashion but there was also my dog, cat, fiancé. Now my Instagram page is solely focused on beauty and lifestyle. Ever since I have focused on posting about my niche which is Beauty, Hair, Fashion and Lifestyle.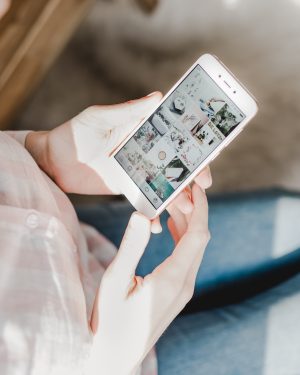 Quality
Quality is another really important aspect of the whole thing, I use to post really bad quality photos and videos and sometimes I think shall I just take them down. I don't because its memories of how I started and every one has got to start somewhere.
When I Really started to take care in the quality I noticed a huge difference. I would use natural lighting or a ring light. I use an iPhone Xs for my pictures. Aesthetic is a huge thing in the blogging world too, I always try to have pretty flowers or candles in the image too.
Editing
I have been using Lightroom to edit my photos and I use presets. You can buy presets that are set to a certain way which means you can make all your pictures look the same. I feel like this has made such a difference for me.
I have not only had more followers and engagement, but I have also had a lot of brands follow me and comment and even reach out to me.
Engaging
Another really important one that I have got to mention, this has made a huge difference to my Instagram. Engaging with other bloggers and beauty influencers. Like their posts and leave a lovely comment and even follow them. 98% of the time they will follow you back and return the favour.
I have also made some really great friends in the blogging industry.
Please don't spam people just because you want them to follow you. It can come across very rude and demanding.
Consistency
It is important to be consistent, this doesn't mean you have to post every single day but I would suggest try to aim to post a few times a week. Also I recommend Tailwind it is an app that allows you to schedule posts.
These are my tips. This is how I gained my first 1,000 followers. I hope you enjoyed my blog post on 5 easy ways to grow your Instagram account.
Please check out my other posts: https://itsmelissajayne.com/how-to-monetize-your-blog-without-ads/